When Bill Gates founded Microsoft in 1975, he could not have imagined that he would reap the benefit of a worldwide Internet and provide software to enhance it. He had started developing software for personal computers soon after he started Microsoft. He was quick to see the potential for skills through several window of opportunities opened to him (Box 18).
IBM was the first to approach Microsoft about a software project in 1980. Code-named 'Chess', the project provided Gates an opportunity to design a new operating system software to bridge the gap between computer hardware and programmes, such as a word processor. They called the system, MS-DOS for Microsoft Disk Operating System. However, many people found it difficult to understand it. MS-DOS evolved into a new programme series, Window, which was announced in 1983 (Box 19).
In the early 1990s, Bill Gates declared the Internet as the most important development since the advent of the PC. In 1995, the first version of Internet Explorer, its browser software, was released. The browser joined others in vying for space on the World Wide Web.
Microsoft made it a condition that PC makers include its Internet Explorer software as a default feature in the computers so that it is ready for use when the consumers switched them on. The default provision turned out to be a money spinner, as downloading another software, though not prohibited by Microsoft, was still a pain. Moreover, Microsoft treated the source code that governed the system as secret. Microsoft's practice of favouring its own software, which was tied to its operating system, as against any rival such as Netscape Navigator, led to legal disputes, as the strategy enabled Microsoft gain a dominant share in the computer market.
The next version viz. Windows 98, Windows 2000 and Windows ME were designed especially for consumers. Windows 98 enabled the user to find information more easily on the PC as well as the Internet. Other facilities included support for reading DVD disc and universal serial bus (USB) devices as well as the Quick Launch bar which enables user to run programmes without first browsing the Start Menu. Windows Me offered music, video and home networking enhancements. Windows Movie Maker provided for digital editing, saving and sharing of home videos.
With Microsoft Windows Media Player 7 one could find, organise and play digital media. Systems Restore (which can roll back to the PC software configuration to a date before a problem occurred) was another new feature.
Windows 2000 Professional was designed to replace Windows 95, 98 and Windows NT Workstation 4.0 on all business desktops and laptops. Many improvements were introduced, including provision for wireless products and advanced networking.
The next version Windows XP (2001) had a redesigned look. It was a complied from 45 million lines of code. The software focused on help and support activities. Online delivery of security updates was introduced in light of computer virus and hacker attempts. Windows XP home edition offered a simplified visual design, with many facilities including enhanced digital photo capabilities. Windows XP Profession had several versions, which provided for 64-bit processors for supporting 3D animations, engineering and scientific programmes and movie special effects.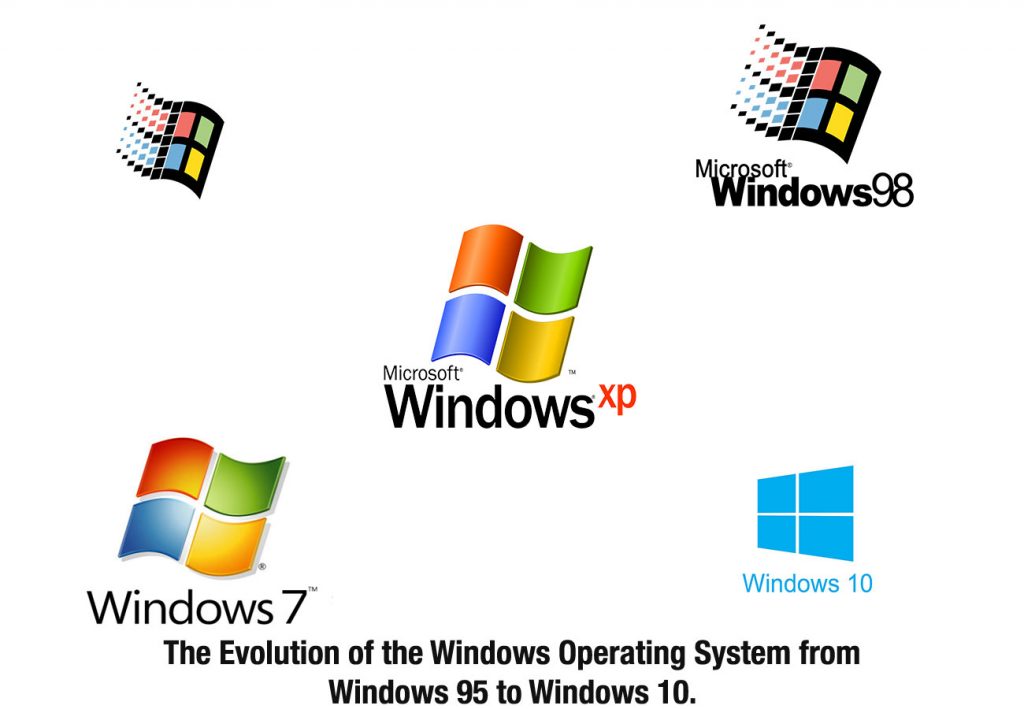 It enabled users to watch live television, enjoy digital music and videos. Windows XP Tablet PC edition (2002) provided for pen-based computing (use of digital pen for handwriting recognition).
Windows Vista (2006) has the strongest security system yet. It supports PCs as central locations for digital media. New designs and edition with a mix of features were introduced.
Windows 7 (2009), evaluated by eight million testers worldwide before release, was made for the wireless world. Its features supported online access through laptops and desktops. Windows Touch has made its debut, it enables you to browse the Web flip through photos and open files and folders – all by using one's fingers. Users can also stream music, videos and photos from their PC to a stereo or TV. What is significant is that it is the first OS of Microsoft with fewer features. Microsoft also released a new version for smartphones.
By 2010 Windows 7 was selling seven copies a second, described as the fastest selling operating system in history. The sales increased to 525 million in less than three years. Still Microsoft is left to battle against the onward march of products from Apple, Google and Amazon companies.
Windows 7 marked a new era in computing, where most of the computing was shifting to the 'cloud'. It shows that computing power, which had migrated from mainframes to PCs, was being pushed back to new centralised storage and device centres. In 2012, Microsoft released its next generation operating system, Windows 8. Its most distinguishing feature is Windows To Go, which provides complete access to the whole of Windows environment including cloud services through a portable USB-based storage device (a 32 GB USB 3.0), suitable for increased data transfer speeds and bootable on any computer that runs on Windows 7 and 8. It is claimed that a high level of security is ensured through encryption.
Windows 8 can work on tablets as well as desktops, unlike Google that has Chrome for netbook and Android for mobiles. The user interface is in tiles that can be grouped according to your preference. Moreover, it can integrate with the cloud and social media. Thus Windows 8 is in line with a world shifting from personal computers to smartphones, tablets and touchscreens. It is being made available in about 100 languages Across 231 markets worldwide. Microsoft has acquired a leading technology company in the field of multi-touch and large-scale display.
It is Microsoft's first OS, compatible with low-power microprocessors designed by ARM Holdings, which will run on tablets as well as desktops and laptops. Windows 8 works on PCs and laptops running standard Intel chips as well as ARM microprocessors. For the first time, a Windows version enables users to download and try out Apps from cloud storage and move the content on different devices. Users can store and share personal data among various devices under the SkyDrive cloud computer service.
A new browser, Internet Explorer 10, optimised for the touchscreen, has been released for Windows 8 for use in Windows 7 and as an upgrade to make for faster browsing. It is the first version of a browser with a 'Do not track' command turned on by default, enabling users to protect their privacy. It has been described as the most tested operation system since Windows 95.windows is the operating system of about 700 million customers worldwide.
Outlook in place of Hotmail
Microsoft is trying to regain its technological supremacy in the light of the challenges posed by its rivals. It now offers Outlook in place of the well-known Hotmail as its free online mail service. Outlook has a new look and social network links, besides features to handle junk and mass mail that swamps users nowadays. It is designed to sort messages as they arrive and allow users to make Internet calls on Skype. It is the first e-mail service that is connected to Facebook, Twitter, LinkedIn, Google and Skype. However, according to Google, its Gmail had 425 million active users. Wikipedia states that Outlook has 400 million users. Yahoo! Mail had at one time reached 275 million.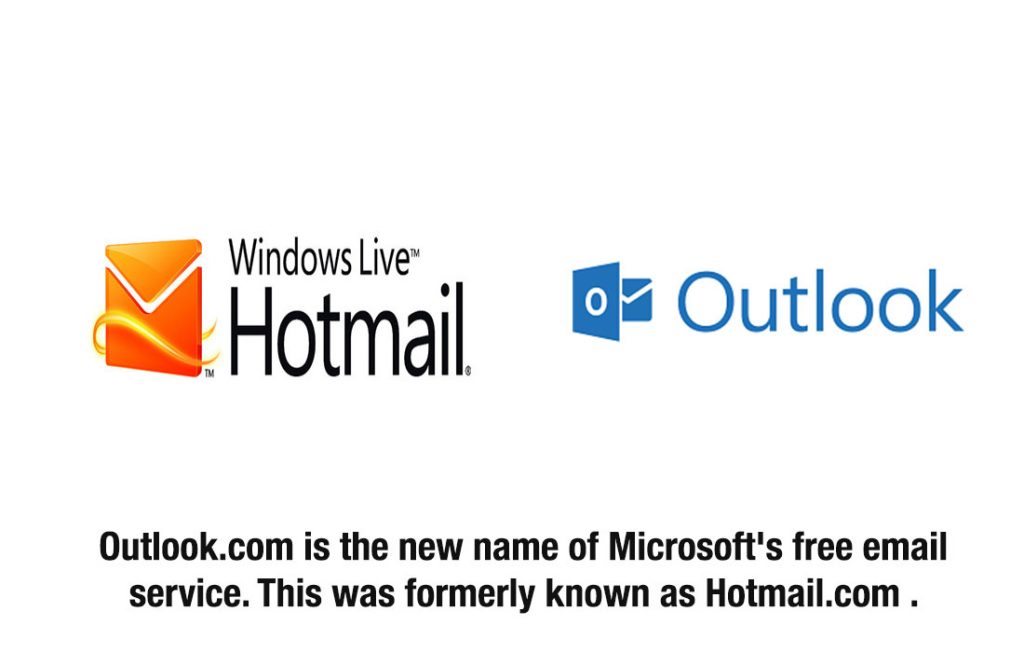 Microsoft's Tablets
Windows 8 powers Microsoft's own Surface Tablets introduced in 2012. This marks a major change in Microsoft's strategy. In all its 37-year history of existence, Microsoft had never created a computer. It had always sold its software to computer-makers. The new set of tablets, called the Surface, has come in two version with a choice of Intel or ARM-based processor. The smaller of the two, 9.3mm thick, is designed to offer Microsoft's Office suite of applications. The bigger version, 13.5mm thick will be powered by the third generation Intel Core processor and run the Windows 8 Pro operating system. Both tablets have a built-in keyboard that doubles as a cover and feature a full-sized USB port. The devices are a challenge to the iPad, which, however, has more to offer by way of applications.
Computer software has migrated to mobile phones as well. The most recent example is Windows Phone 8, which share its code with its code with its personal computer system. The software that powers Microsoft's Surface tablets is used in many functions of the phone. The new features in the phone include: turn-by-turn navigation guidance; 'wallet apps'; warning of a suspected malware; choice of screen resolutions; and facility to switch off processors when not needed.
When Apple unveiled the iPad, the marker for tablets was not obvious. But today they have a good market. By 2016, 222 million of them are expected to be in the market, doubling the number of tablets worldwide in 2011. The advent of touchscreens makes it possible to use a sequence of selected indications as well as the orientation of the screen to function as passwords. It would be impossible to duplicate them. And it would enable even the illiterate to gain access to the Internet. Gesture-based passwords may however coexist with the current system instead of completely replacing them.
Microsoft has unveiled a touch-ready version of Office (2012), the latest of its productivity software suite. It is useful in mobile devices, cloud computing and social networking. Office is a popular productivity App with a billion users worldwide.
Satya Nadella
In 2014, the person closely associated with the drive for innovation and a spirit of collaboration in Microsoft, Satya Nadella, was chosen as its chief executive, Satya, who hails from Hyderabad, has been with Microsoft for 22 years and has led its strategy for providing cloud infrastructure. A poetry-loving cricket-buff, Satya said the game taught him teamwork and leadership.
Satya faces a challenging task. In March 2013, the European Union fined Microsoft 731 million dollars for failing to promote a range of web browsers rather than only Internet Explorer in Europe. Microsoft did introduce a Browser Choice Screen Pop-up in March 2010 as part of a settlement but dropped the feature in a Windows 7 update in February 2011. Microsoft apologised and called the omission a "technical error". According to Stat Counter, a web traffic analysis company, 64 per cent of all computers used Internet Explorer in 2009 and the usage in 2013 was down to 30 per cent.