Over the last few weeks, I realized that i have out grown my current work environment and need to find a new place to work from. So I have spent the last two days looking for Co-Working space in Bangalore. Given below are few of the good ones, I came across.
Co-Working Space on MG Road, Church Street
Cobalt BLR
is a high end co-working space located off Church street, about a year old it. It costs about Rs 6,500.00 INR per month for a single seat and it is situated above the hip and happening Church Street Social. The distance from my residence (10km) and price made this a No-go zone. Know more about it at http://www.cobaltblr.com.
Vatika Business Center
This is a very high end business center with a lot of value added services where it costs Rs 18,000 INR per month for a single seat. I saw that many established e-commerce brands like Jabong.com etc have their offices here. http://www.vatikabusinesscentre.com
Free Co-Working Spaces in Bangalore
Tie Bangalore offers free co-working spaces for 3 months for it's members which is located in Langford road but it's the bare minimum and I noticed that a handful use it.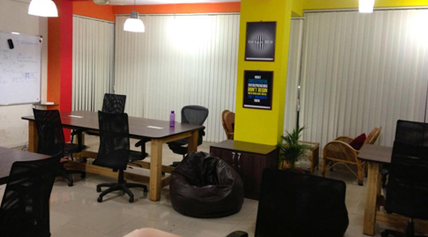 Alpha Labs Bangalore
This is where I work from now !
Finally settled down on Alpha Labs Bangalore which fits my budget at Rs 5000 per month it's located off J.P Nagar and is about 7Km from home. Today is my first day here and things are going smoothly.
I can see a lot of web developers , web designers and digital marketeers like me going about their work.
You can join us at http://bangalorealphalab.in/